Ara Heghinian

Ara Heghinian, M.Div., D.Min. is the Executive Director of the New England Pastoral Institute, Inc. and has been with the organization since 2003. He collaborates with churches, schools and organizations as a speaker and facilitator as they seek to discern and carry out their respective missions.
As a Pastoral Psychotherapist, Dr. Heghinian has worked extensively with couples and specializes in serving families in conflict and with individuals dealing with the aftermath of trauma and abuse. He works with adults, youth, couples, individuals, groups and families as they seek knowledge about themselves and search for meaning in their relationships with others and with God.
He has served as a pastor to congregations for over 20 years and holds ministerial standing with the United Church of Christ, Presbyterian Church USA and the Armenian Evangelical Union of North America.
Dr. Heghinian received the M.Div from Princeton Theological Seminary in 1993 and completed a Doctor of Ministry Degree at Andover Newton Theological School in Pastoral Counseling and Marriage and Family Therapy in 2008. He is a Fellow in the American Association of Pastoral Counselors and is a Licensed Pastoral Psychotherapist (LPP) in the State of New Hampshire. He currently serves as the President of the New Hampshire Pastoral Psychotherapists Association.
John Mokkosian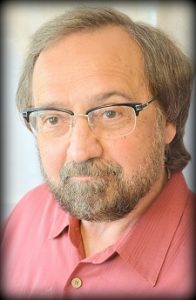 John Mokkosian, M.Div., D.Min. is the Consultant to the Executive Director of the New England Pastoral Institute, Inc. He is one of the founding members of the institute's staff, and held the position of Executive Director since the Institute's incorporation in July of 1996 until 2017. Dr. Mokkosian is a certified "Fellow" in the American Association of Pastoral Psychotherapists, and licensed by the state of New Hampshire as a licensed Pastoral Psychotherapist.
Ordained in 1978, his ministerial service has taken many forms. He has pastored churches in Los Angeles, CA and Salem, New Hampshire, in addition to having served as a denominational consultant in youth and adult ministries. He is an active member of the Northern New England Presbytery (Presbyterian Church: USA) as well as holding ministerial standing in the Armenian Evangelical Union of North America. Dr. Mokkosian received his M.Div. from Princeton Theological Seminary and D.Min. in Psychology from the Andover Newton Theological School.
Beyond his doctoral training he has two years of specialized training in Marriage and Family therapy as well as two additional years of training in the integration of psychology and spirituality. His private practice includes individual, couple and family psychotherapies. Dr. Mokkosian specializes in adolescent psychotherapy, with particular interest in family and peer relationships, self and body image, depression, academic performance and special needs. He also has a special interest in working with families with special needs children and adults. He is a popular workshop leader on the topics of spirituality, faith development, adolescent issues, couple's enrichment and lay leadership development.
Gavin Smith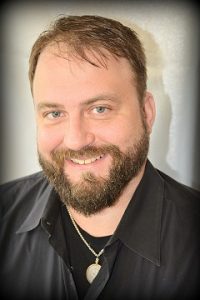 Gavin Smith is the Clinical Director for the New England Pastoral Institute, Inc. He has worked with adolescents in multiple settings for 20 years. He taught high school in New Jersey for two years with an emphasis in psychology, creative writing, mythology and typing. For over two years Gavin worked as a Field Staff and Field Specialist for a rehabilitation agency in western Colorado that provided wilderness rehabilitative experiences for adjudicated youth from detention centers. Before coming to New England Pastoral Institute, Gavin worked for Families In Transition (FIT) in Manchester, NH, with homeless children, adolescents and their parents. There he aided the youth in addressing the challenges of homelessness while helping to build their self-confidence, social skills and positive self-images.
As a psychotherapist at New England Pastoral Institute in Salem, NH, Gavin works with children, adolescents, adults, parents, couples, families and groups. He addresses issues such as anxiety, depression, communication techniques, and conflict resolution. His clinical work has also included Obsessive Compulsive Disorder and abusive relationships. Gavin is an expert on the psychodynamics of social networking, internet video gaming and the potentially addictive nature of electronic technology. His expertise helps parents and children develop healthy guidelines and practices around computer and video game use. One of Gavin's greatest skills is his ability to relate to those with whom he works and quickly develops an energetic therapeutic relationship with them. This relationship provides a solid foundation from which he can aid his clients in finding ways to produce positive change in their lives.
Gavin is a NH Licensed Clinical Social Worker. He received his undergraduate degree from Susquehanna University, where he majored in English with an emphasis in creative writing and minored in psychology and religion. He earned his Master of Social Work from the University of New Hampshire.
Dayl H. Hufford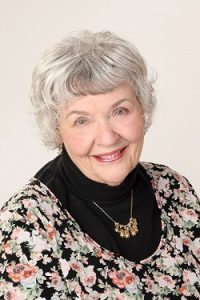 Dayl H. Hufford, M.Div., D.Min. is the Consultant to the Clinical Directors of the New England Pastoral Institute, Inc. As an ordained United Church of Christ clergy she served in churches in Lexington and reading, Massachusetts, before retiring from parish ministry to devote full time to the clinical ministry of Licensed Pastoral Psychotherapy. She is trained and certified in the treatment of emotional trauma resulting from interpersonal violence, bullying, military service, chronic pain, as well as grief and loss issues. Her private practice in our Salem, NH offices includes individual, couple and group psychotherapies. She is part of the intervention and consultation team serving the needs of pastors and congregations in crisis and offers seminars, retreats, and worships on a variety of topics including Spirituality and Healing, Faith and Depression, Recovery and Forgiveness. Dr. Hufford was trained in EMDR (Eye Movement Desensitization and Reprocessing) by its founder, Francine Shapiro, and has utilized this powerful and effective clinical resource to treat symptoms of trauma, to enhance academic, athletic and artistic performance skills, and to alleviate anxieties. Her former vocation as a trauma nurse provides a unique clinical understanding of the relationships between mind, body, emotional and spiritual resources as they serve the needs for healing and recovery of the whole person.
Amy Allen

Amy Allen, MSW, LICSW, has a Master of Social Work from the University of New Hampshire and is licensed in the state of New Hampshire as a Clinical Social Worker. She has a special interest in working with individuals who struggle with feelings of inadequacy and shame, and who may have tried many ways to combat and overcome these struggles with little or no success. She is well versed and trained in different forms of Cognitive Behavioral Theory (CBT) including ACT, which is otherwise known as Acceptance and Commitment Therapy, and is geared to encourage clients to find ways to live healthier fuller lives by shifting the way they think about and approach the inevitable challenges that life brings. Amy has extensive experience working with women and adolescents, survivors of trauma and abuse, people who struggle with anxiety and depression, and anyone who experiences oppressive thoughts and feelings.
As part of New England Pastoral Institute, Amy also seeks to collaborate with her colleagues to work with families for the purpose of resolving issues relating to strengthening relationships, connections and communication. Amy has education and experience in utilizing various techniques to address anxiety and panic, and is a strong believer in the power of spiritual energy to influence psychological health.
Amy's undergraduate degree is in engineering; she spent ten years in the high-tech industry providing technical training and coordinating product development teams fostering productive communication strategies. In addition, she is a Freelance Musician and has knowledge in Creative Arts Therapy.
Amy Alletzhauser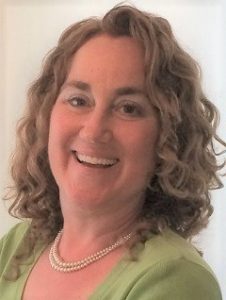 Amy Alletzhauser, M.Div., D.Min. brings both pastoral and therapeutic experience to her clinical practice. Amy assists individuals, families, churches and clergy to use their spiritual life as a means for transformation and healing, as well as to overcome obstacles. She prefers to work with people who are struggling against forms of oppression within themselves, the family, church or society, as well as working with Trauma survivors.
There is much in society and people that attempt to make a person feel like a failure, hopeless, unworthy, or inadequate. I prefer to work with people who want to escape such untruths. I help people re-author their life story and thrive as competent, worthy, hopeful and talented spirit filled people, says Amy.
Amy received her Doctoral degree from Andover Newton Theological School in Marriage and Family Therapy in May of 2004. She received her Trauma Certificate in 2003 from the Trauma Center in Boston and her Narrative Certificate in 2001. Amy has been an active United Methodist Clergy for more than 20 years.
Katelyn Becker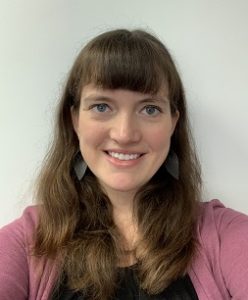 Katelyn Becker MA, LMFT is a licensed marriage and family therapist who received her masters in Marriage and Family Therapy from Appalachian State University and her undergraduate degree in Psychology from Campbell University. Prior to NEPI, Katelyn gained solid experience working with a variety of ages and diagnoses through providing services at Carolina House (a residential eating disorder facility for women), providing school-based therapy, and providing in-home family therapy. She works with children, adolescents, adults, couples, and families challenged with a wide variety of relational and mental health concerns including eating disorders, depression, anxiety, behavioral disorders, and post traumatic stress disorder.
Katelyn specializes in the various forms and levels of trauma, which she believes is an underlying factor in most mental health concerns, either directly or indirectly. Katelyn's style of therapy tends to focus on collaborating with clients to create practical and long-term solutions, discovering with clients the healthiest form of a relationship (whether it's with themselves, a part of themselves, or others), and assisting clients with fostering the mental health resources they already have, including their spiritual community and faith as they apply.
Jaclyn Hannan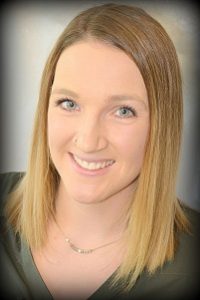 Jaclyn Hannan B.S, M.S.W. is licensed in the state of New Hampshire as a Clinical Social Worker. Jaclyn graduated with her Master's Degree in Social Work from the University of New Hampshire in 2012. Currently, Jaclyn specializes in working with issues related to identity, divorce, depression and anxiety among the child, adolescent, and young adult populations. Jaclyn has also begun providing therapeutic services to veterans and their families.
While working towards her Social Work degree, Jaclyn interned at the Strafford Learning Center's alternative high school where she developed and implemented therapeutic groups. She also advocated for students with emotional disabilities to help them gain access educational opportunities and support.
During her time at Suffolk University, Jaclyn worked as a psychological research assistant and received authorship in Early Childhood and Emotion Regulation research. She was also able to present the research findings at the ACBS Child Advances Symposium in Reno, NV.
Jaclyn has participated as a volunteer intern at the Chinese Church Head Start Program in Boston Massachusetts working with children in a classroom environment. Her experience helped develop some of the necessary skills needed to work with children of multicultural backgrounds and enforced the psychological concepts needed in order to conduct research with children.
Rhonda MacCleod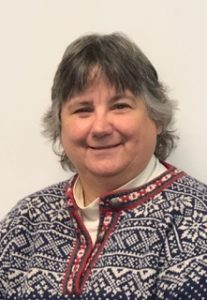 Rhonda MacLeod, M.Div. / D. Min. brings a unique blend of Christian and Buddhist spirituality and teachings into her work resulting in a mindfulness based, person-centered approach to psychotherapy.  Her work as a chaplain with incarcerated women has given her a unique understanding in working with victims of abuse, trauma and loss survivors as well as those with addiction problems. She also has experience in working with LGBTQ youth and adults, homeless women, as well as people experiencing grief. 
Dr. MacLeod is ordained and holds standing with the New Hampshire Conference of the United Church of Christ and the New Hampshire Association of Pastoral Psychotherapists. She attended Andover Newton Theological School, receiving a Master of Divinity Degree and Doctor of Ministry in Clinical Psychology. She has served as a settled Pastor and is currently an Interim Pastor. For two years while working on her Master of Divinity, she was a Chaplaincy volunteer with the New Hampshire State Prison for Women. After graduation and while working on her Doctorate, she was the Chaplain for Women at the Cheshire County House of Corrections in Keene NH. Her doctoral work earned her several honors and was based on her work with incarcerated women.
Aaron Pawelek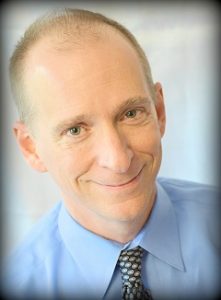 Aaron Pawelek LICSW, MSW, MTS, received his Master of Social Work and Master of Theological Studies degrees from Boston University in 2008. He completed clinical fellowships at Harvard Vanguard Medical Associates in Boston, the North Charles Institute for the Addictions in Cambridge, MA, and the Pastoral Counseling Center of Dallas, TX. After completing his fellowships, Aaron continued his psychotherapy practice at the Pastoral Counseling Center, eventually serving as Director of Training from 2012 to 2015. Prior to graduate school, Aaron worked with adults with developmental and other disabilities at MAB Community Services in Brookline, MA (formerly Massachusetts Association for the Blind), the ARC of Greater Boston, and the Price Center in West Newton, MA.
As a psychotherapist at NEPI, Aaron works with adults, couples, and teens to help them cope with mental health issues, substance abuse, trauma, and various life transitions and stressors. He supports them to discover their individual strengths, build self-awareness, and live their lives in accordance with their most cherished values, beliefs, and convictions. He says: "Sometimes our life paths take painful and confusing turns. My hope is to join you on your path for a while and help you find what you need to walk with resilience, courage, humor, and peace".
Our resident greeter, Dickens: