Welcome
Asking for help is a sign of strength.
The New England Pastoral Institute, Inc. promotes wellness and healing of mind, body, heart, and soul through the resources of faith and psychotherapy.
The Institute serves persons of all backgrounds and is committed to an integrated approach that serves the whole person including the individual's values that give purpose and meaning to life.
The Institute is a not-for-profit, multidisciplinary pastoral psychotherapy and education center committed to caring for the emotional, intellectual, relational, and spiritual needs of persons, families, and organizations through psychotherapy, education, training, and consultation. Its interfaith, non-denominational ministry is grounded in the spiritual integrity of the faith communities it serves. Its services do not espouse any particular creed or ecclesiastical orthodoxy.
The New England Pastoral Institute, Inc. is committed to a holistic approach that honors the religious resources of each individual coming to the Institute. Its clinical goals are dedicated to strengthening and resourcing the faith of all who find this ministry of value.
Our Clinical Affiliates includes
licensed pastoral psychotherapists
licensed mental health counselors
licensed marriage and family therapists
certified group psychotherapists
licensed clinical psychologists
licensed social workers
board-certified psychiatrists
All clinicians are bound by the codes of ethical conduct of the American Association of Pastoral Counselors, Inc., their professional licensing agencies, organizations, and state laws.
This assures that all staff abides by rules governing privileged communication and confidentiality.
6038906767     |     Send Email
I look forward to helping you make the first step toward your well being.
---
Psychotherapy Services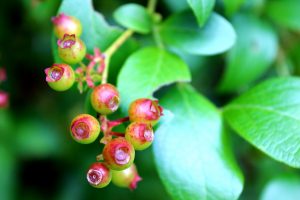 Pastoral psychotherapy combines the clinical skills of psychology with the insights of theology to meet the therapeutic and spiritual needs of individuals. The uniquely trained and experienced psychotherapists at the New England Pastoral Institute can assess problems, explore solutions, and provide a secure framework as you seek personal and spiritual growth in your life.
Pastoral psychotherapists are concerned with each individual's relationship to self, others, and God, and with the dignity and worth of each person.
At times people need help in working through difficult questions and emotions. They need:
someone who will guide them through the fearful, lonely, and often angry process of grief or family difficulties as they seek growth and resolution
a professional guide as they journey through the valleys of darkness in search of meaning in life's chaos
someone who will assure confidentiality, respect, and genuine caring.
Our Services
marriage and family problems
problems with intimate relationships
personal struggles with anxiety, depression, self-esteem, a sense of failure, or lack of fulfillment
coping with grief or loss
emotional problems associated with physical illness or accident
spiritual meaning and direction
the dilemmas of growing up, parenting, or aging
issues relating to separation, divorce, remarriage, and life in blended families
addiction
interpersonal violence and abuse
life-transition counseling